What are the domains and how to use them
In this article we will talk about what domains are and analyze each of them separately. The "domain" itself is a unique sequence of available characters and numbers that form the name of the site. That is, it is a unique identifier for each resource. By the way, it can also be called as a "domain name". You can meet a variety of domains and ways of writing them.
For example, for our region, Cyrillic can be used in the domain, and not just in Latin, as in the rest of the world. You can also enter numbers or hyphens that are not in the first or last position. The range of domain names varies between 2 and 63 characters.
Types of domains
The domain is also divided into certain parts – levels. This is necessary in order to better understand the essence of the site name and designate its function. There are three levels in total.
First level
With its help, determine the territory to which the site belongs. It also helps to define clear boundaries where the company, organization, etc. work. Domain names of the first level are divided into zones: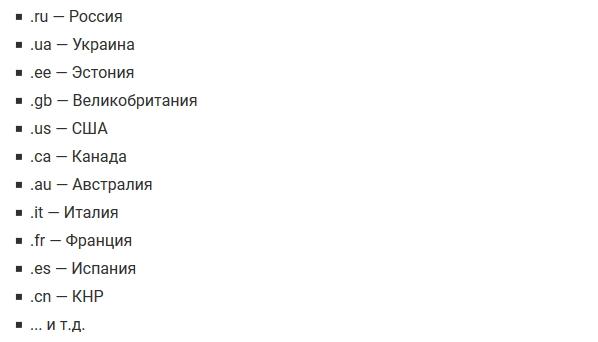 Also, they can be divided by type of organization:

It was originally intended that the type of domain will facilitate the search process for the user, and will also help to better understand the essence of the work of a company that has launched a specific site. However, time passes and the boundaries are erased. Therefore, the types of domains are no longer something strictly defined.
Second level
With its help they designate a unique site identifier, or, more simply, its name. For example, Footballismylife.ru – this is the second level domain name. Almost all corporations and large companies have their own unique site name.
Third level
Everything is a little more complicated here. This part of the domain is designated to single out a separate part of the site. Third-level domain names are often found in blogs, which essentially consists of many mini-sites. This also applies to forums. Here is a good example: blog.football.ru, forum.football.com.
It should be noted that often by free domains are meant those that belong to the third level. However, in terms of promotion and promotion in search engines, they are ineffective. The leader in this case is always the second-level domain name.